Now, I normally don't advertise sales, but this is something that any fan of the Christian hardcore scene won't want to pass up. Facedown Records is having a sale on their
closeouts bargain
. Usually it's $30 but right now it is $20 for 30 CDs (plus $5 shipping to U.S.).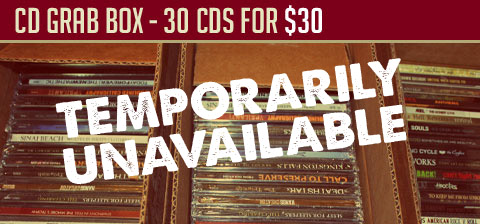 I've bought this in the past and it was a great pickup. Since around 3 years have passed, I figure that some of the CDs will be different by now, so I'm giving it another try. It rounds off to each CD being $0.67! Even if you only get 10 CDs out of the 30 that you are interested in, that's $2 a CD. You can't beat that!
Or they have an option of getting 15 posters for just $10, if that suits your style more.
Here's the
link
again.